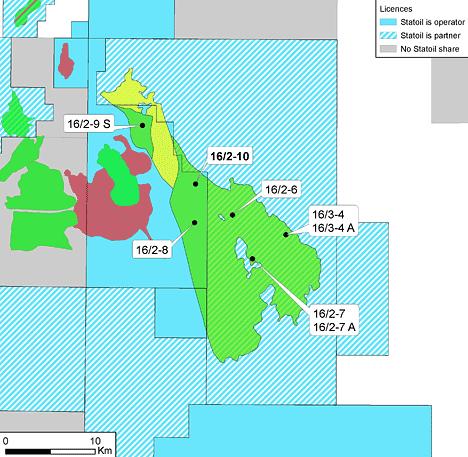 Statoil ASA , together with partners Petoro AS, Det norske oljeselskap ASA and Lundin Norway AS, has confirmed significant additional volumes in its appraisal well in the Aldous Major South discovery (PL265) in the North Sea.
The results of appraisal well 16/2-10 have increased production license PL265 estimates to between 900 million and 1.5 billion barrels of recoverable oil equivalent.
This is a doubling of the previously announced PL265 volumes of between 400 and 800 million barrels of oil equivalent.
It has previously been confirmed that there is communication between Aldous in PL265 and Avaldsnes in PL501, and that this is one large oil discovery.
"Aldous/Avaldsnes is a giant, and one of the largest finds ever on the Norwegian continental shelf. Volume estimates have now increased further because the appraisal well confirms a continuous, very good and thick reservoir in Aldous Major South,